Adult Mixed Group Golf Lessons Regina
It's never to late to start golf lessons
Adult Group Golf Lessons
Introducing the game of golf to beginners
Learn to play golf in a group environment
Have you always wanted to learn to play golf but are a little shy to try? Do you have 5 friends on Facebook you can convince to also learn golf? How about a group golf lesson?
Golf is typically played with 2, 3 or 4 people in one group. You can play alone, but golf courses tend to put single golfers and groups of 2 together with other groups of 2 or 3 golfers to make a foursome for each tee time they have.
If you have never really golfed a full round before, you don't know what you are missing. Golf is such a rewarding sport. Not to mention you are out of the house, out of the office and outside in (typically) beautiful weather.
Enjoying the company of friends and getting exercise. Yes, exercise. Especially if you walk the golf course. But after a round of golf, you will be aware of muscles you haven't used in a while.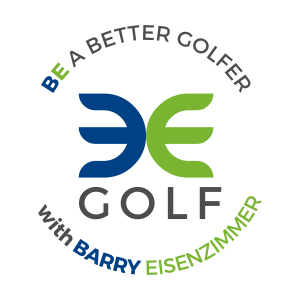 Group Golf Lessons Regina
Just like playing golf, practicing or learning the game of golf is more fun with more people. My group golf lessons are to help people who are interested in learning the basics of golf and to get outdoors with friends or make new friends. The group Introductory golf lessons are ideal for novices or those who have never taken a golf lesson or swung a club. The group golf lesson Includes:
putting
chipping
pitching
and the full golf swing
The group lesson goal is part of a progressive strategy to build swing and confidence and educate about the game of golf.
Believe it or not, golf is as much about knowledge and confidence as is it about the proper swing and course/hole management.
The group golf lesson Includes four, 1-hour golf lessons COST: $125 per person. Limit 6 per class
DATES:
May   9-12
May 16-19
May 24-27
May 30-June 2
TIMES:
6:00-7:00 pm
7:00-8:00 pm
WHAT IS NEEDED
clubs (full set if you have OR putter, 7 & 9 iron, 1, 3 or 5 metal/wood).

The first golf lesson requires only the putter.
Lesson 2 you will need a putter, 7 iron and 9 iron (if you are missing either of these, substitute another club – 6 for a 7/pitching wedge for a 9 iron). If you have no clubs I will supply you with the proper equipment.
The third lesson is a putter, 7 iron, 9 iron, 3 or 5 wood (don't have either then just bring an iron)
The last lesson will be with the driver.

bug spray
runners are fine for footwear
rainwear (keep it in the car)
hat for shade (preference is for one that covers the ears
glove (optional)
WHAT IS PROVIDED 
water
practice balls
instructional tools
tees
equipment if needed
Regina Golf Blog
Don't have time for lesson?
Check out my golf blog for tips and drills.
Golf Lesson Blog