Golf Lesson & Golf Clinics Regina
Private, Group, Family & Corporate Golf Lessons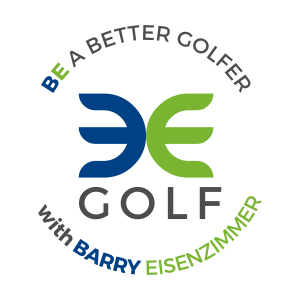 2018 Dates & Times Now Available

Golf Lessons & Golf Clinics Regina
Be a Better Golfer with Barry Eisenzimmer
It's easier for a golf teacher to instil good golf habits than repair bad golf habits.
Golf is the one sport you can play your entire life. With Golf Lessons Golf Clinics Regina, you can learn the game of golf. Play better golf and enjoy the game of golf to the fullest.
My goal is to not strip your golf swing down to the bare basics and build it back up. Unless that is what you want!
If you want to score better than 90 or 80. Make fewer 3 putts, chip closer, or get the ball in the air it may be a simple change.. If you want to learn the game of golf and you have never swung a golf club in your life.
Review my golf clinics and golf packages below. Contact me to book a golf lesson individually or as a group. If you want something different that isn't listed below, contact me and we can work something out.
Golf Lessons Golf Clinics Regina
Private Golf Lessons
Golf is fun and can be more enjoyable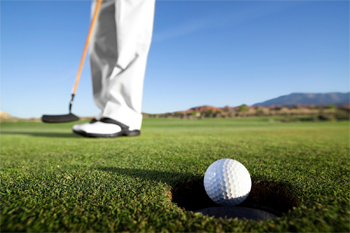 There are no natural athletes. Self analysis is a recipe for failure.
You can swing a golf club and hit a ball, but HOW?
Frustrated. too many 3 putts. Skull your chips? Trouble hitting a drive in the fairway? Trouble adding the score? Don't want to keep score?
Golfers are doing it every day! They're looking to win a LOTTERY!!!!!
$$$$ are precious. Rather than tossing $500-$1000 at drivers, putters or irons with the same swing INVEST REAL $$$$ in real improvement. Invest in Golf Lessons
Guarantee better results
Expect better results!
Deliver better results!
Adult Private Golf Lessons 1 Hour Golf Lessons
One Golf Lesson – $95
Three Golf Lessons – $275
Five Golf Lessons – $450
10 Golf Lessons – $850
Half Hour Golf Lessons
One Golf Lesson – $75
Three Golf Lessons – $200
Five Golf Lessons – $350
10 Golf Lessons – $675
Adult Mixed Group Golf Lessons
Learn to play golf in a group environment
Introductory lessons of the golf swing. Ideal for novices or those who have never taken a golf lesson. Includes putting, chipping/pitching, and full swing The course is a progressive strategy to build swing and confidence. Includes 4, 1 hour golf lessons. Cost $125 per person. Limit 6/class DATES: May 11-14; 19-22; 25-28; TIMES: 6:00-7:00 pm and 7:00-8:00 pm
Adult Short Game Golf Lessons
Build confidence where 65% of your strokes are taken
Putting, chipping, and pitching will reduce your scores more than any other area of the game. It's difficult to have all areas of a golf game working at one time. A drive is 1 stroke and can travel 200 yards. Missing a 3 foot putt and a tap in is 2 strokes. Learn to read greens, which clubs to use and when.
Four, 1 hour lessons.
Available in groups of 4
Cost: $195 per person
Family Golf Lessons
Family golf is Fun golf
Your family is introduced to the game of golf in a fun, relaxed and supportive environment.
Learning together promotes family values and builds life-long relationships.
4 – 1 hour lessons Student/Teacher Ratio: 10:1
Cost $75/person (non-members) $50/person (Flowing Springs Members)*
*All persons of family must hold individual memberships or have a family membership.
Junior Golf Camp Regina
Learn to play golf outside, not inside on a video game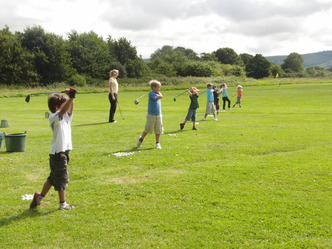 This half day camp is designed to showcase the two elements of short game and long game to the student. It introduces all the changes to the basics of set up for putting, chipping, and full swings necessary to complete a sound golf shot. This is a well- rounded introductory course for juniors. When it comes to learning the game of golf, nothing is better than learning it at a young age from a qualified, professional instructor. Our goal is to teach students in a highly-supportive, non-intimidating, and most importantly, a safe environment. While we teach golf techniques and etiquette we do it in a way that lets your kids be kids, which is the most important part of it all. Your kids might be able to compete in golf in a video game, but what about fresh air, what about learning how to interact with other people and learn how to exercise.
Regina Junior Golf Camp
Ages 10 to 18
Available to 6 students per session
Dates

June 2
June 9
June 16
June 23

Cost $150
Golf camp includes:
3 hours of golf instruction
Lunch
Welcome package
Golf Camp Itinerary Registration – Welcome to Flowing Springs Golf Greens Junior Camp
Basics of Putting

Pre-shot set up basics
Dynamic shot basics
Triangle movement
Length + Speed = Distance
Effect of Slope & Grain of Putt

Water Break
Basics of Chipping/Pitching
Water Break
Basics of Golf Swing
Basics of Dynamic Swing

Take away
Down Swing
Finish Position

Lunch
Golf Consultation & Evaluation Regina
Even professional golfers have coaches and caddies
You can stand in front of a mirror and swing, you can download the latest app to record your swing, but do you know what to look for and how to fix it? Evaluations or consultations can be area specific or generalized in more than one facet of the golf swing. The evaluation will be an emailed report of the student's golf strengths, weaknesses, and recommendations for improvement. The evaluation is not a golf lesson. It is an observation of the student's current abilities with recommendations for further development strategies. Based on information provided to the instructor and the observations made a developmental plan can be initiated to enable the student to realize their potential. Possible components of improvement are mental management, course management, swing management, fitness, nutrition, tournament strategy, short/long term goals and strategy to achieve them. Basic Golf Range Evaluation | 30 minutes – $50 Comprehensive Golf Range Evaluation/Consultation | 60 minutes – $150
Corporate Golf Lessons
Build teamwork Network Prospect
A great opportunity for your staff or clients to enjoy an afternoon of lunch, golf instruction, and 18 holes of golf after a full morning of meetings. A full evaluation will be emailed to everyone along with recommendations.
Regina Corporate Golf Clinic includes:
Registration | Welcome to Flowing Springs Golf Greens
Lunch
2 Hours of Golf Instruction (Short game and full swing)

Pre-shot set up basics
Dynamic basics

Cost: $250/person
Women's Golf Lessons-Wine & 9
WINE & 9
4 – I hr golf lessons Minimum 4/group (2 group maximum) Cost/person $225 Welcome Golf Gift Package
short game (putting & chipping)
long game (driver & long irons)
evaluations
Wine/Cheese social following 9 hole twi-light best ball format of last lesson. Session dates determined when a full group registration is reached. Register as an individual, with a friend, or your own foursome.
Women's Golf Lessons-Business
Business Women's Golf Lessons
5 – 1 hr golf lessons Min/Max 6-10 participants Welcome Gift Golf Package
Wind up Lunch or Dinner
Cost: $475/person
putting
chipping
pitching/half swing
full swing/finish
driver/evaluation
Details on Dates/Times TBD when minimum registrants reached. Register as an individual, with friends, or as a business group. Networking Prospecting or Team Building? Golf is a ladder of success for women
Women's Golf Lessons-Mother/Daughter
Mother/Daughter Golf Lessons
4 – 1 hr golf lessons Minimum 6/group Welcome Golf Gift Package Cost $125/person
putting
chipping
half swing
full swing
etiquette
This is open to grandmothers, aunts, nieces or girlfriends of the daughter.
Dates/Times TBD when minimum registrants reached.