Golf Pro Shop
Buy for yourself or a friend or family member
Golf Pro Shop
Golf is as much about the equipment and gadgets as it is about the swing. You can have the best clubs on the market, but if your swing is off it won't matter that much. There are a lot of golf equipment and gadgets out there. Not all are necessary but some are.
Obviously, you need a few golf clubs and some golf balls, and you will need golf tees  That would be the bare bones starter kit. But once you want to start scoring and scoring less in the game of golf and follow proper golf etiquette you should have a few more things in your bag.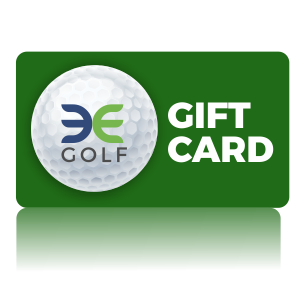 The gift cards can be used for golf lessons or any of my products below.
A convenient way to offer a thank you or gift to someone interested in improving their game of golf.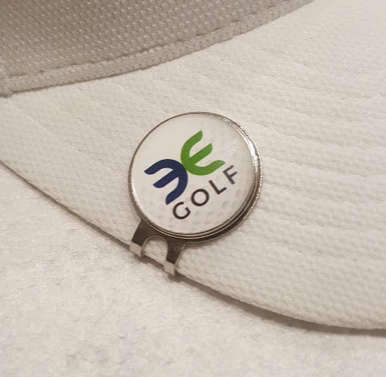 Ball Marker
If your ball is on the green between the hole and your partner's ball, then you should mark it and let the other person putt first. Simply place the ball marker (or coin) behind our ball and pick it up. Once your partner has putt past your ball, simply replace your ball on the marker and putt on.
The ball marker is attached magnetically to a clip that fits nicely on the brim of your hat. Preventing you from digging in to which pocket you might have it. Keep it handy.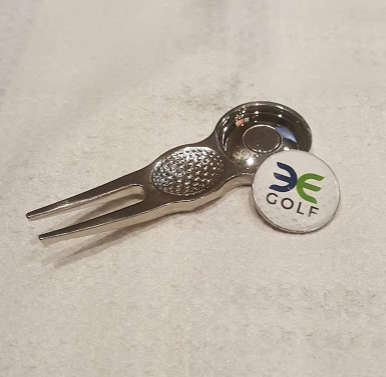 Ball Marker & Repair Tool
Most times when your ball is on the green it is because you chipped it on. If you did chip it on from 100 yards or so away from the green, then chances are you left a small dimple or divot on the green where the ball landed. If there is a ball mark on the green, you should fix it.
Why? Because the green is where you putt and in order to putt, putt well, you need a smooth surface. Your ball mark might not be in line with your current putt, but the next time you play the course it might be. Also, there are other people who play on the course so your mark might be in someone else's path at some point. Imagine if no one fixed a ball mark, eventually you would be putting on something with the look of a golf ball. Good luck making any putt that way.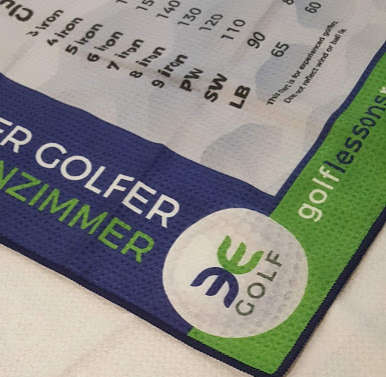 Golf Towel |
SOLD OUT
Golf is (typically) played outdoors and when you are outdoors, things can get wet and dirty. You may not realize it but the little grooves on your irons are there for a reason.
The grooves help put a spin on the ball and help the ball stop quicker when it hits the green. As well, it is important to keep your golf ball clean. The ball will fly further when the dimples can do their job. It's also very difficult to putt a ball with a chunk of dirt or mud on it.
Keeping a towel handy will help you and your equipment stay clean and dry.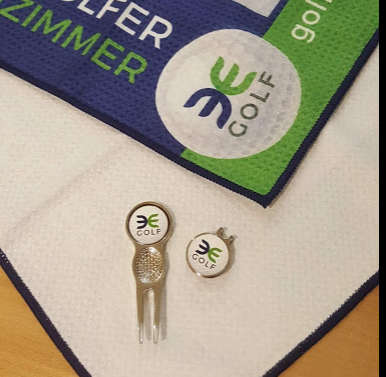 Golf Set |
SOLD OUT
Get them all. If you need all the items, grab this package and save. The ball marker, the tool and the towel.
You might ask … wy do I need 2 markers? Well, lots of time, you might already be on the green while your golf group is still chipping on or putting from a further distance. When they shoot, their ball might stop somewhere between your ball and the hole.
Granted yes, you could wait for them to come to mark their ball or putt it out. But there might be a group behind you pushing your group or you might be anxious to put your ball in for that elusive birdie or par. Keep the flow of the game going my just marking their ball with your other marker.