Warm Up Before Your Round of Golf
Golf is Mental Game (and physical)
Emotions are hard to check to on the golf course. Especially on the first hole. Typically there are other people milling around the first tee. Waiting to play after your group, finishing their round, warming up. It can be a little intimidating.
More so, if you just rushed to the course, grabbed your golf clubs and put on your golf shows and ran to the first tee (after paying of course). With all of those eyes on you and you haven't even swung a club yet.
Depending on your level of golf, you might just duff your first shot. Now you are mad, embarrassed and already looking for the drink cart. Your next few shots probably won't be any better and by the time you putt out you are already fed up.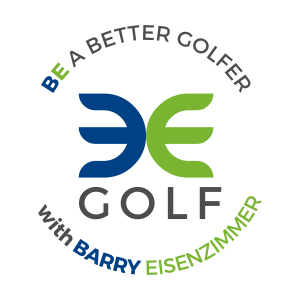 <iframe width="560" height="315" src="https://www.youtube.com/embed/RocYg01iwkk?rel=0" frameborder="0" allow="autoplay; encrypted-media" allowfullscreen></iframe>
Arrive Early and Warm Up
Instead of arriving just in time (or late) for golf
Why not show up early and warm up?
Putt a few balls on the practice green. Hit a few balls on the range with all of your clubs, not just driver.
In a typical round of 18 holes of golf, you might only use driver 10 to 12 times. Where you use your putter on every hole (unless you chip in off the green).
FUN FACT
Some numbers to look for in assessing your putting improvement are as follows…
36 or more putts per round is considered poor putting (average 2 putts per 18 holes). 
Anywhere between 31-35 putts per round is acceptable good putting for the average golfer.
26-30 putts per round and you have now crossed over into the realm of great putting
Warming up before your round will prevent using the first (or second or third hole or fourth …) hole as your warm up. If the first hole is a par 5 and you normally shoot a 5 or 6 on other par 5's but you shoot a 10 on the first hole because you aren't ready for golf. Then your final score of 100 is now 96 … or 92 down to 88!
Why start your round mad?  Affecting the rest of your round. Get on the range or putting green to warm up. You don' have to hit a whole bucket of balls. Share it with your golfing partners.
Chances are you might stay for a drink or two after your round. Make it a habit to show up together before the round and warm up and get ready for your round of golf.