Lessons For LIFE
Helping Save Lives with Every Golf Lesson
Barry Eisenzimmer Golf, Flowing Springs Golf Greens & The Canadian Cancer Society
Presenting the inaugural LESSONS FOR LIFE golf program.
Improve your golf game and help save lives.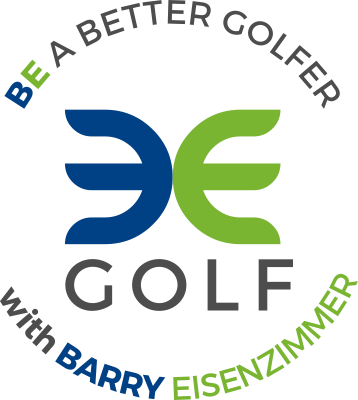 Golf Lessons Regina
Barry Eisenzimmer Golf Instruction

Schedule golf lessons in Regina with Barry Eisenzimmer.
About Barry Eisenzimmer
My golf instruction background
There's never been a better time to get started with golf lessons
It doesn't matter whether you've never played golf, haven't picked up a club in years or play every year
If you like golf, even just a little, but become frustrated with your score or swing, or your not on par (pardon the pun) with your golfing buddies, then why not take a lesson.
Coached two Junior Club Champions and a Club Junior Open Champion
Coached two city High School Champions (male and female)
Coached a 2002 Men's Club Champion
Coached two entrants to qualify at the entry level of the Canadian PGA
Instructed many members to career rounds
Conducted golf clinics, junior clinics, and corporate clinics throughout Saskatchewan
Junior and adult golf instruction at Hillcrest Sports Center, Moose Jaw, Saskatchewan
Conducted Adult/Family/Junior winter golf programs for City of Regina
Bachelor of Arts, University of Regina
CTM – Toastmasters International
Public speaking seminars on Golf/Business
Host for "Talk of the Town"
Host/producer for "Golfin Around"
Operating Partner of nine hole resort golf facility
Certified CPR/First Aid (2005)
Public speaking seminars on Golf/Business
Host for "Talk of the Town"
Host/producer for "Golfin Around"
Operating Partner of nine hole resort golf facility
Certified CPR/First Aid (2005)
Golf Lesson Programs & Clinics
Private, Group, Family & Corporate Golf Lessons
New Dates & Tomes Coming Soon.
Be a Better Golfer with Barry Eisenzimmer
Golf lessons will help correct bad habits, fix your swing path and generally help you shoot better, score less and enjoy golf more. Golf can be a sport you play for 50 years or more. Don't struggle your whole life with a very enjoyable, rewarding sport.
My goal is to not strip your swing down to the bare basics and build it back up. Unless that is what you want. If you golf 10 to 20 times a year and just want help with a few things, or if you score 82 and want to score 79, Even if you are just starting with golf and any age. I can help you.
Review my clinics and packages below. Contact me to book a golf lesson individually or as a group. If you want something different that isn't listed below, contact me and we can probably work something out.
Private One On One Golf Lessons
Golf is fun but it can be more enjoyable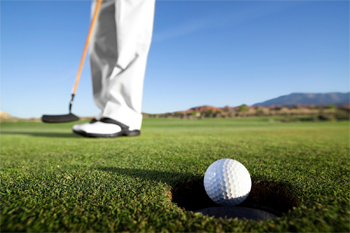 Since people have been swinging a stick at a ball there has been someone willing to show them how to do it better. Rather than spending money on golf rounds and becoming frustrated, why not spend some time and money on golf lessons.
Sure you can swing the club, yes you can hit the ball. But how soon into a round of golf are you frustrated? As a result you are no longer keeping score.  Probably lying to yourself by not counting all your strokes. As a result, at the end of the round, do tell your friends you shot a 95 when it should have been a 105? What if you could truly shoot a 95, a 90, an 85?
In conclusion, a better score can be achieved. It starts with a golf lesson. Why spend $500 or $1000 or more on golf equipment and not spend a few dollars on lessons?
Adult Private Golf Lessons
1 Hour Golf Lessons
One Golf Lesson – $75
Three Golf Lessons – $200
Five Golf Lessons – $350
10 Golf Lessons – $550
Half Hour Golf Lessons
One Golf Lesson – $50
Three Golf Lessons – $135
Five Golf Lessons – $200
10 Golf Lessons – $350
Adult Golf Lessons for Groups
Learn to play golf in a group environment
Introductory lessons of the golf swing including putting, chipping/pitching, and full swing mechanics of back-swing, downswing, and finish. The course is designed to be a slow, progressive development of all stages of the golf swing starting with the putting stroke and finishing with the complete swing.
Build your swing gradually with confidence. Whether a beginner who has never swung a golf club or someone who has played and never taken a lesson this course is designed to illustrate the simple mechanics of the golf swing and show you how to improve your swing through instruction, practice and playing.
Includes 4, 1 hour golf lessons. Cost $100 per person
Adult Short Golf Game Clinic
Build confidence where 65% of your strokes are taken
Putting, chipping, and pitching will reduce your scores more than any other area of the game. It's difficult to have all areas of a golf game working at one time.
A drive is 1 stroke and can travel 200 yards. Missing a 3 foot putt and a tap in is 2 strokes. Learn to read greens, which clubs to use and when.
Four, 1 hour lessons.
Available in groups of 4
Cost: $150 per person
Junior Golf Camp Regina
Learn to play golf outside, not inside on a video game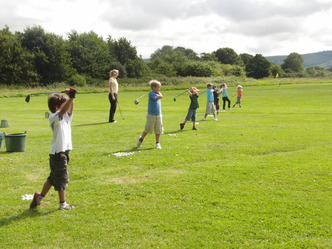 This half day camp is designed to showcase the two elements of short game and long game to the student. It introduces all the changes to the basics of set up for putting, chipping, and full swings necessary to complete a sound golf shot. This is a well- rounded introductory course for juniors.
When it comes to learning the game of golf, nothing is better than learning it at a young age from a qualified, professional instructor. Our goal is to teach students in a highly-supportive, non-intimidating, and most importantly, a safe environment. While we teach golf techniques and etiquette we do it in a way that lets your kids be kids, which is the most important part of it all.
Your kids might be able to compete in golf in a video game, but what about fresh air, what about learning how to interact with other people and learn how to exercise.
Regina Junior Golf Camp
Ages 10 to 18
Available to 6 students per session
Dates

June 6
June 13
June 20
June 27

Cost $175
Golf camp includes:
3 hours of golf instruction
Lunch
Welcome package
Golf Camp Itinerary
Registration – Welcome to Flowing Springs Golf Greens Junior Camp
Basics of Putting

Pre-shot set up basics
Dynamic shot basics
Triangle movement
Length + Speed = Distance
Effect of Slope & Grain of Putt

Water Break
Basics of Chipping/Pitching

Pre-shot set up basics
Dynamic shot basics
Air/Ground Ratio
Club Selection & Impact on Air/Ground Ratio
Length + Speed = Distance

Water Break
Basics of Golf Swing
Basics of Dynamic Swing

Take away
Down Swing
Finish Position

Lunch
Golf Consultation & Evaluation Regina
Even professional golfers have coaches and caddies
You can stand in front of a mirror and swing, you can download the latest app to record your swing, but do you know what to look for and how ti fix it?
Evaluations or consultations can be area specific or generalized in more than one facet of the golf swing. The evaluation will be an emailed report of the student's golf strengths, weaknesses, and recommendations for improvement.
The evaluation is not a golf lesson. It is an observation of the student's current abilities with recommendations for further development strategies. Based on information provided to the instructor and the observations made a developmental plan can be initiated to enable the student to realize their potential.
Possible components of improvement are mental management, course management, swing management, fitness, nutrition, tournament strategy, short/long term goals and strategy to achieve them.
Basic Golf Range Evaluation | 30 minutes – $50
Comprehensive Golf Range Evaluation/Consultation | 60 minutes – $150
Corporate Golf Lessons
Introduce the game of golf to build teamwork
A great follow up opportunity for your staff or clients to enjoy an afternoon of lunch, golf instruction, and 18 holes of golf after a full morning of corporate meetings.
The golf instruction can be tailored to your needs in either short game instruction or full swing mechanics on the driving range.  A full evaluation will be emailed to everyone along with recommendations.
Regina Corporate Golf Clinic includes:
Registration | Welcome to Flowing Springs Golf Greens
Lunch
1 Hour of Golf Instruction (Short game or full swing)

Pre-shot set up basics
Dynamic basics

Cost: $195 per person
Golf Resources
Links, Videos, Apps & More
Golfing Resources
Where do you start?
With so, so many websites, social media, videos and more it can be very overwhelming to know who to follow about golf.
A "golf-like game" was recorded taking place in the year 1297. Yes, over 720 years ago … and yet there is still new ways to do things in golf, new ways to learn and of course new equipment.
When it comes to equipment, keep this in mind … you still have to be able to swing properly. I can help.
I can also help with a collection of links, golf apps and other resources to help you and your golf game.
Please be sure to review all software and links before using.
Local Golf Courses
Here is a list of public golf courses within an hour or so of Regina.
18 Hole Courses
9 Hole Courses
Par 3 Courses
Practice Facilities
Driving Ranges, Putting Greens and Chipping Areas
Paisley Golf Oasis | Golf Hitting Mats, Grass Hitting Areas & Sand Trap/ Green Practice
Lake View Par 3 | Large Putting Green and an area for chipping to a green
*  The golf courses listed will also have separate facilities/areas for driving, chipping & putting.
Indoor Golf Facilities
These facilities are seasonal. They both have driving range mode where you can hit balls to the screen and receive valuable information about your swing and ball flight.
Golf Blog
Making you think!
Contact Barry Eisenzimmer
Book Private, Group or Family Golf Lessons Regina
Contact Barry Eiszenzimmer
Looking to book golf lessons?
Use the form to the right to contact me regarding golf lessons or call me at 306 533 4803.
Please leave a message if I don't answer, I might be in the middle of a lesson and it's all about concentration ;-).
My lessons and clinics are normally provided at Flowing Springs Golf Greens. Just 15 minutes northwest of Regina on highway 11 and left on highway 734.
Contact Barry Eisenzimmer